High times at the Munich High-End Show 2017
We did it – and we hope you'll agree we did it in style! 2017 was Kudos Audio's first time as a full exhibitor at Europe's leading hi-fi event, the Munich High-End Show.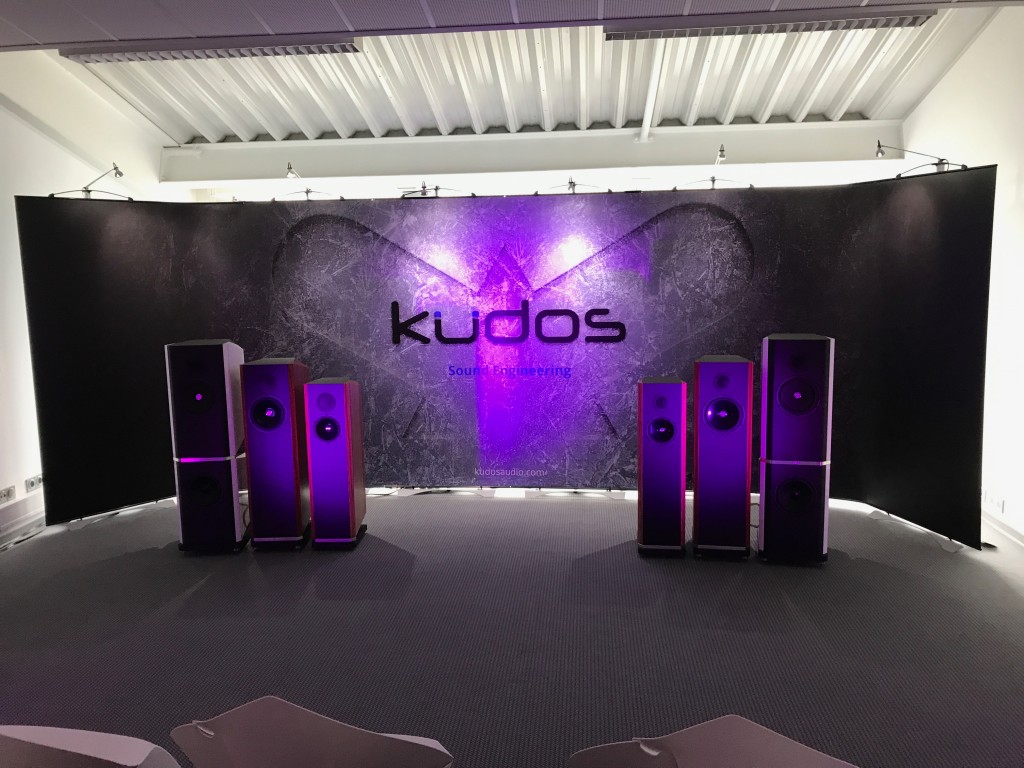 And what a show it was, with the launch of Kudos' brand new 'Titan family'.
If you joined us at the Bristol Show earlier this year, you'll have seen and heard a preview of the brand new model in our flagship Titan range: the Titan 707. At Munich, the 707 was given its official launch alongside a third member of the Titan family: the brand new Titan 606.
The Titan 707 and 606 are two smaller, single-box versions of our flagship Titan 808 loudspeaker, and are designed to deliver top-of-range performance to a wider scope of budgets. And, like the Titan 808, the 606 and 707 can both be run in active operation with selected systems including Linn Exakt and Devialet Expert, turning the loudspeaker into an intelligent, connected component and enabling a range of performance-enhancing and personalisation capabilities.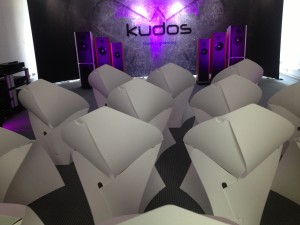 The response was fantastic. We had a great room, which looked and sounded amazing (and fear not, those chairs may look like they were made of folded paper but they were actually very sturdy – another example of smart design!).
It was a brilliant show. The energy was incredibly upbeat and there was a real buzz of excitement across all the whole gamut of audio products. We were delighted to be able to chat with so many enthusiastic audiophiles and music lovers, and equally to attract the attention of lots of international press and distributors.
Many thanks indeed to everyone who came to listen and chat. We sincerely hope you enjoyed it as much as we did.